Moderator: phpBB2 - Administrators
Here is my dyno sheet from the rolling road run organised by Perry, any comments gratefully received.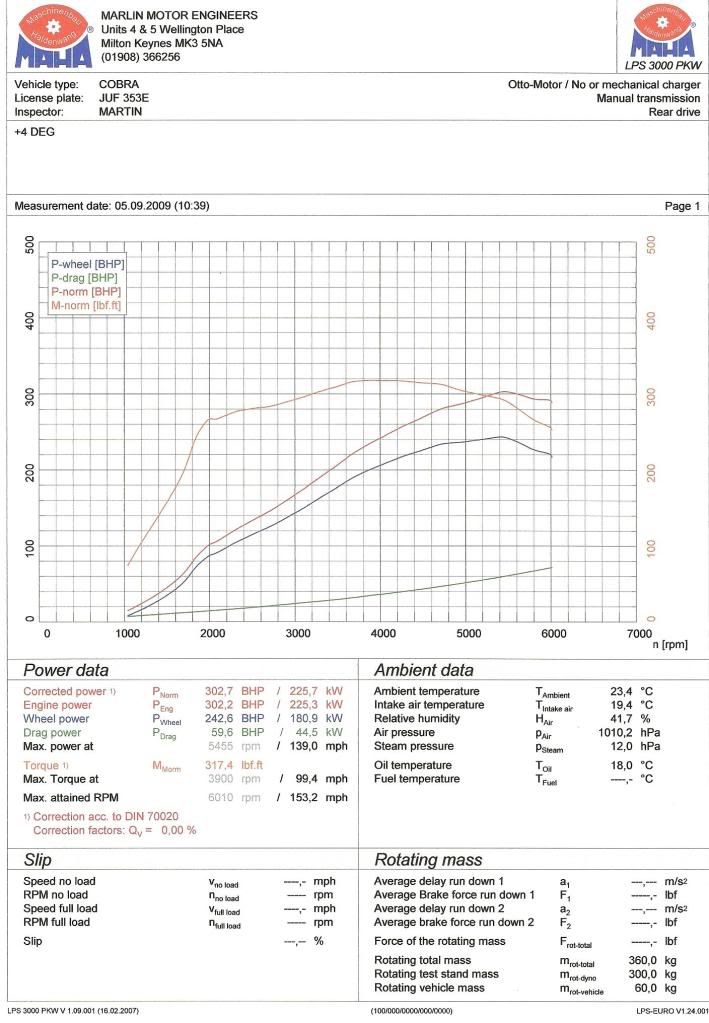 ---
Any comments!, well, good numbers!

Chris.
--
Series IIA 4.6 V8
R/R P38 4.6 V8
---
---
Top Dog

Posts: 2334
Joined: Sat Aug 18, 2007 5:09 pm
Location: Sidcup, Kent, UK
Tony,

Think I would be very pleased with that result.

How much difference do you think the throttle bodies have made and what cam do you have?

Kevin.
---